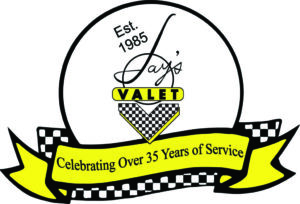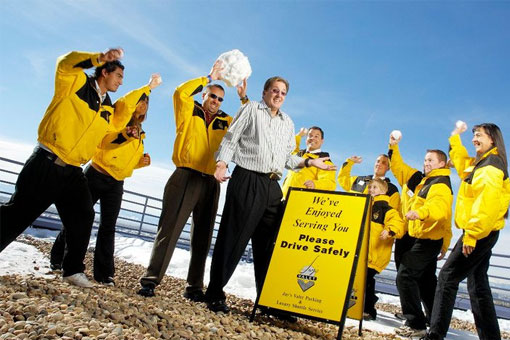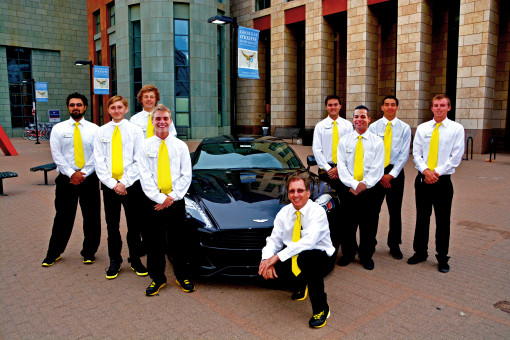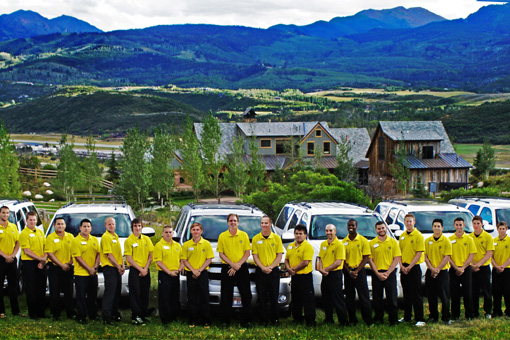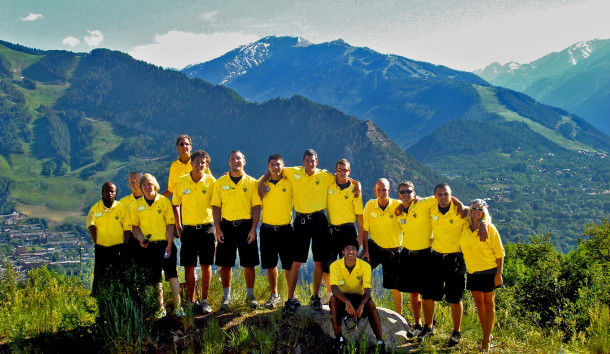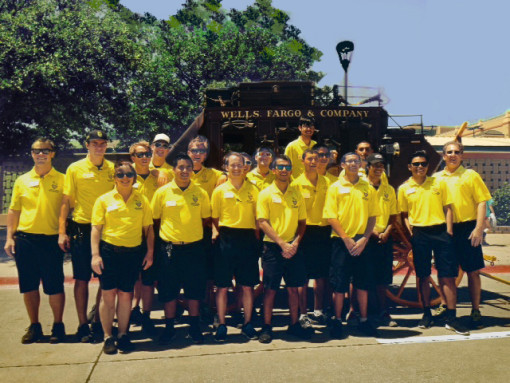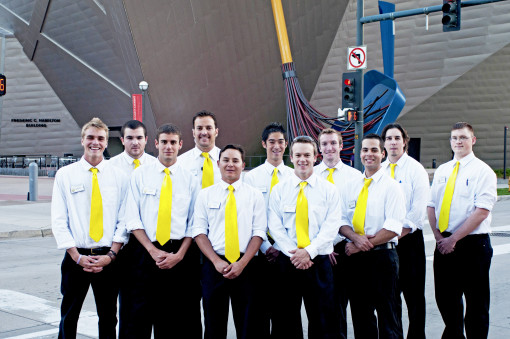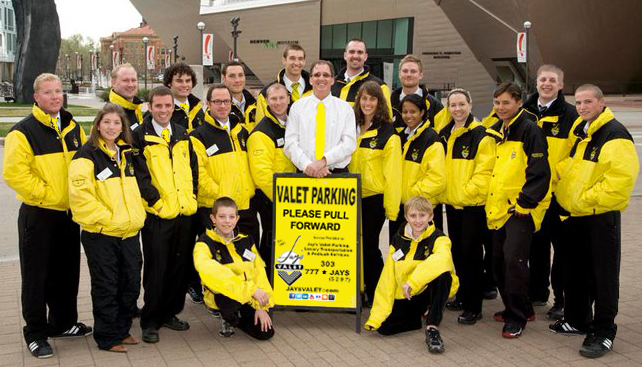 Jay's Valet Parking, Luxury Transportation & Pedicab Services
has been setting the standard for unmatched service since 1985. Since day one, owner Jay Mills has had one goal for the company: to focus on each guest, one car at a time.
In the beginning…
Jay open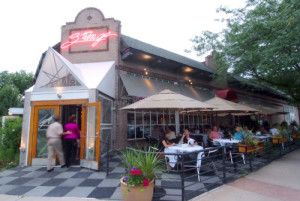 ed Jay's Valet in 1985,  parking cars at Strings Restaurant, Denver's hottest restaurant at the time. Rather than passing out tickets to diners, Jay and his partners kept a list of descriptors that allowed them to bring the car around before the driver had his jacket on.  By listening to client's unique requests and individual needs, Jay's Valet created numerous lasting relationships. With their professionalism, problem solving skills and attention to every detail, Jay's Valet exceeded the expectations of what traditional valet service provided.
One of those names, impressed with Jay's professionalism, was Mr. H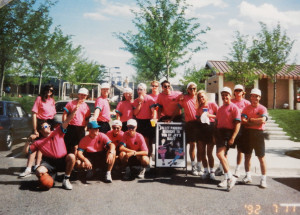 arley Baldwin. He had plans to open the Caribou Club in Aspen, in 1991. It was to be the greatest club in the world. Baldwin, asked Jay if he would run the Caribou's valet service. Before Jay knew it, he had rounded up a few friends and moved to Aspen. The connections Jay made there were invaluable. Moreover, with a reputation of dependability established, Jay's Valet was soon tapped to park every posh party in town.
Since the early days in Aspen, the operation has expanded services to include luxury transportation, pedicab services, as well as the tools to accommodate any individuals event planning needs. You can now call Jay's Valet for services throughout Colorado, Oklahoma, Texas, Kansas, and even as far as South Florida.
Jay's Valet has a dedicated owner and management group who are actively involved in the services of every account. The team of parking engineers are carefully selected as well as personally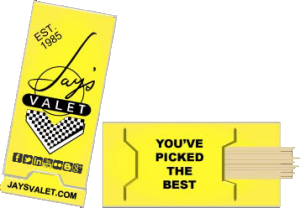 trained and managed at each event. The staff realizes that first impressions are very important. The parking engineers are typically the first to greet the guests, so the team is always polite, efficient, clean cut and well trained to present the best first class experience available. Jay's Valet is committed to continually improving their services and developing new and better ways to be more efficient in the way the
business is run. By treating every account as though they are part of the Jay's Valet family, the majority of new business comes from client referrals, word of mouth and the famous toothpicks.
We provide unmatched service to an average of 1,500 private celebrations yearly, which converts to parking several hundred thousand cars successfully. We treat every account as though they are part of the Jay's Valet family.
Our business is always fully accredited and insured for your protection.