Our Team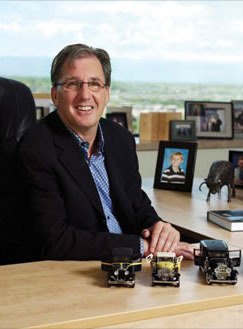 Jay Mills
CEO / Owner
G.H. Jay Mills is a highly decorated, Army Honorably Discharged Veteran. Since 1985, he has been the owner of Jay's Valet Parking, LLC, which currently operates in 5 states and employs several hundred teammates. He is the proud father of a son named Maxx, whom is a sophomore at Metropolitan State University of Denver. Jay's passion is to be able to help others and to surround himself by good, kind and loving people.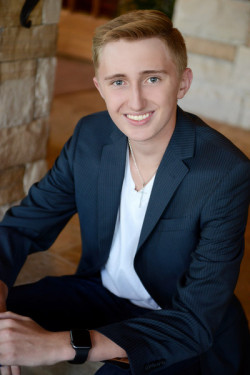 Maxx Mills
Vice President
Maxx has been the meaning of Jay's circle of life since the beginning. He is Jay's personal motivator on being better every day. Maxx is currently a sophomore at Metropolitan State University of Denver and has a huge passion for basketball. Since being a little boy Maxx, has been involved with a variety of charities and helping the community. He uses his smile, style and warm heart to make a difference. We are confident that when you meet Maxx, he will brighten up your day.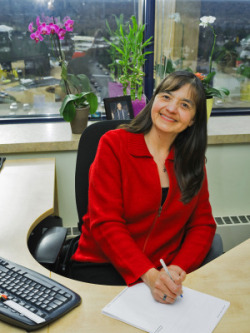 Dianna Schaefer
Chief Financial Officer
Dianna is the internal leadership of our company and she has been a dedicated team member since 1993. With her attention to detail and consistent, professional demeanor she has proven to be one of our finest assets. Dianna is a highly committed mother to her son, Joe, whom is a Senior at the University of Kansas, working on a Master of Architecture. 
If you haven't had the pleasure to work with her you will soon find out why she is the quality person that she is.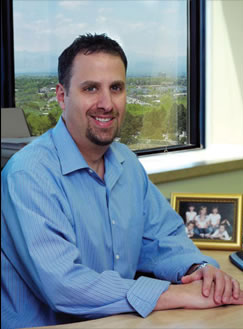 Ken Wartell
Chief Operating Officer
Ken joined the company in 1991 after graduating from the University of Denver with a degree in Business Management. Over the years he has grown into a man that leads by example. His consistent professionalism in and out of the office has established him with the leaders all throughout the country. Ken is a dedicated father to two beautiful girls, whom are proving to be excellent students and musicians. They are getting to the age where you will see them helping our team in the field and have big hearts for giving back to the world.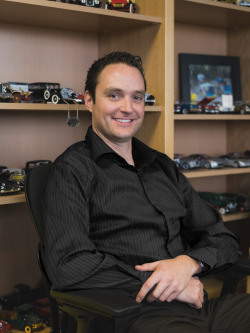 Nick Roth
Director of Business Development
Nick has been an established asset of our team since 2005. With a degree in Business Management & Economics from the University of Colorado Boulder, Nick has mastered the steps necessary to help meet the needs of our clients and employees alike. His caring personality, work ethic, and good sense of humor are just a small part of his many skills. Once you work with Nick you will find he brings a smile to your face. In his free time he enjoys golf, the mountains, and being social.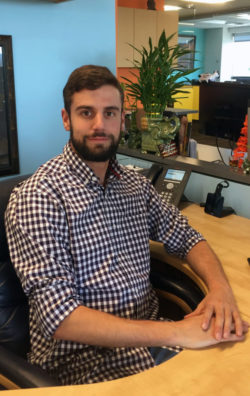 Luca Baccega
Director of Communications
Luca has been a dedicated team member of Jay's Valet since 2006. His contagious personality, focused energy and sincere ability to make life better for those around him has proven to make him a great leader for the company. Luca is a graduate from Colorado State University focusing his education around Project Management and Sports Medication. Luca is fluent in Czech, Italian and French. In his free time he loves spending time with his beautiful girlfriend enjoying the great outdoors of Colorado. He is an avid fly fisherman, skier and camper. You will soon find out that his passion towards life is uplifting.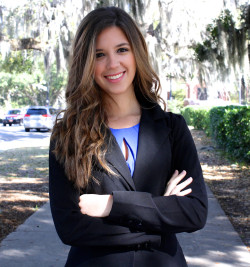 Victoria Ramunno
Project Coordinator
Victoria joined our team in 2015. You will find her to be a highly intelligent, well spoken team member that has recently graduated from University of Florida with a Bachelor's Degree in Business Management and Minors in Real Estate and French & Francophone Studies. In her free time, she enjoys exploring Colorado, traveling and reading. Her positive energy and focused structure will surely help to insure your time spent with her to be a professional and enjoyable experience.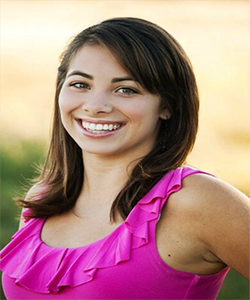 Brittani Sievers
Director of Marketing
Brittani joined our team in 2016 after graduating from Colorado State University. With a Bachelor's degree in Journalism, she fuses together her writing, videography and photography skills to make a difference by creating informative material. Her creativity in design allows her to communicate effectively with clients and employees which makes her a valued asset to the team. In her free time, she enjoys baking, watching football, reading and of course exploring the many wonders of Colorado.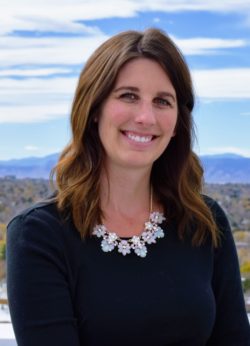 Jenna Dawkins
Business Research Analyst
Jenna is the newest member to the Jay's Valet team. She joined us after spending several years in the event planning and non-profit industry. Prior to her start of her career, she attended the University of Colorado Denver, graduating in 2012 with her degree in business management. Jenna's past experiences will propel her in our industry as she aligns herself with the Jay's Valet mission of enriching others in the community. In her free time, Jenna loves traveling any chance she gets, weekend trips to the mountains, and spending quality time with friends and family. Once you interact with Jenna her calming, personable and relatable demeanor will shine through!
Jenna@Jaysvalet.com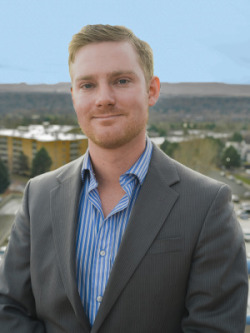 Dylan Gaffney
Director of Operations Colorado
Dylan has been a valuable team member since 2007 and has skills that go far from his external talents as our operations manager. He received his International Business Degree from Johnson & Wales and proceeded to live abroad in Costa Rica where he learned to speak fluent Spanish. He is a very intelligent person that constantly adds value to our company. He is well spoken, charming, hard working and is guaranteed to make a sincere difference. His passions include cooking, snowboarding, the great outdoors and living life to the fullest.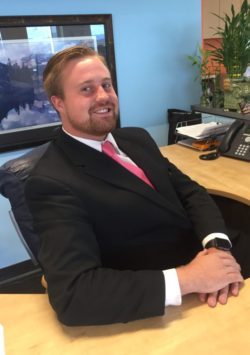 Nicholas Uribe
Operations Manager Colorado
Nicholas has spent the past two years managing some of the most elite accounts from Denver to Aspen. His charismatic and exuberant personality be surely be one you will not forget. If you are ever attending an event where Jay's is valeting, be sure to look for Nicholas, as you will be greeted with a bright smile and a welcoming demeanor. He is sure to make you laugh and brighten up your day making every interaction with him personalized to you! In his free time, Nicholas enjoys playing the guitar, attending sporting events and roaming the great outdoors.
Nicholas@jaysvalet.com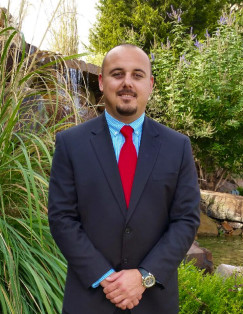 Paul Campbell
Director of Operations Oklahoma
Paul grew up in the panhandle of Oklahoma where the meaning of family, hard work and commitment was instilled into him at an early age. In 2005, when Jay's Valet first settled in Oklahoma, Paul proved to be a true leader, since his commitment, dedication and focus to ensuring a well-run team inspired us. Paul's ability to problem solve and be gracious at the same time gives us faith in the next generation. You can see him in the mix of all aspects of the business.
Paul and his wife (high school sweethearts) are blessed to be parents of two beautiful little girls and one boy. In his free time, Paul enjoys fishing, golf and Boomer Sooner football, but most importantly spending time with his family.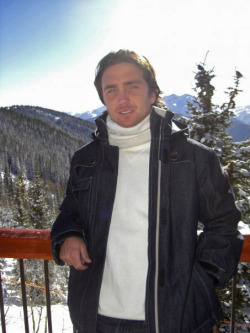 Juan Cavanna
Operations Manager Aspen